Seminar
Reflections on My Experience on Teaching STEM and Suggestions for How to Increase Underrepresented Participation
Jucain Butler, Department of Defense
3:30 p.m., October 13, 2022 | 140 DeBartolo
Because I find science, technology, engineering, and math so fascinating, I wanted to find a way to increase participation in STEM by underrepresented groups. Statistics show that Americans are lagging in student rankings in math and science, and underrepresented groups are lacking in those statistics at every level of education. I thought I could make an impact in those statistics by teaching computer science at the college level, but that did not work out for me. Instead, I started volunteering to teach computers and robotics to middle school students starting when I was a student at Notre Dame. I have been using my weekends ever since to teach a STEM-based class.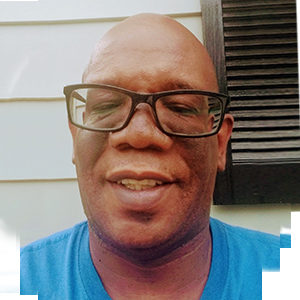 In this presentation, I will talk about what I have been doing, why I have been doing it, the methods I use, the philosophy that guides me, and the results I have found.  I also hope to ask for suggestions on things I can do to improve and offer suggestions to the audience about what they and the university can do to increase participation in STEM careers for underrepresented groups.
Jucain Butler is the Enterprise Voice Customer Management Lead for the Department of Defense, Defense Information Systems Agency where he has been working since 2008. He received his Master's degree in Computer Science and Engineering from the University of Notre Dame in 2002. He received his bachelor's degree in Computer Science from the University of the District of Columbia in 1998.
From 1990 to 1998 he worked for the Department of Agriculture as an office automation specialist in the Office of the General Counsel full time while attending the University of the District of Columbia full and part time. He attended the University of Notre Dame from 1998 to 2002 as a graduate student, graduate teaching assistant and research assistant. From 2002 to 2004, he worked for the College of Engineering at Notre Dame as a senior research assistant.
From 2004 to 2008, he worked as a software development contractor for several private companies that support the Department of Defense. While at the University of Notre Dame, he did STEM outreach through the Minority Engineering Program, which brought local South Bend schools to the University and introduced them to STEM activities. From about 2011 and still currently, he has been teaching STEM through various non-profit STEM based organization in the Washington D.C. community. Our organizations taught and participated in the First Lego League Robotics contest, the Ten80 Education Autonomous vehicle contest, the Patriots Solar System research contest where our student did research on human exploration on Mars and the winning team going to Space Camp in Huntsville Alabama.
In 2020 during the pandemic, he started the Acts of Kindness homeless meal service where he raised funds through social media to make gourmet meals once a week for the men and women homeless shelter in Washington D.C. In 2021, he started volunteering at the Lederer community garden in Washington D.C. that grows and gives away free organic vegetables and fruits in a food desert community. He is currently the resident chef at the community garden where he prepares food dishes using the produce from the garden to show visitors how to prepare the dishes and give them away as samples.