seminar
Advances and Trustworthiness in AI-Generated Content (AIGC)
Lichao Sun, Lehigh University
3:30 p.m., November 30, 2023 | 138 DeBartolo Hall
The recent surge in interest surrounding ChatGPT, DALL-E-3, and Codex reflects the growing societal fascination with Generative AI (GAI) techniques. These innovations fall under Artificial Intelligence Generated Content (AIGC), which encompasses the AI-driven creation of digital content, including images, music, and text.
AIGC aims to streamline the content creation process, enabling the rapid production of high-quality digital assets. This is achieved by interpreting human-provided instructions for intent extraction, followed by content generation based on this interpreted intent and the model's knowledge base.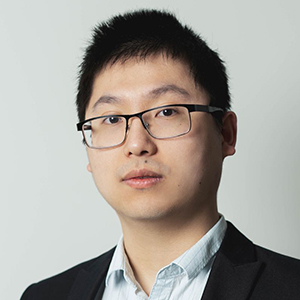 In recent years, large-scale models have become pivotal in AIGC, offering enhanced intent understanding and superior generation quality. The expansion of data and model size allows for a more comprehensive learning distribution, resulting in content that is increasingly realistic and high-quality.
This talk will review the evolution of generative models, their fundamental components, and recent advancements in AIGC, encompassing both unimodal and multimodal interactions. It will also introduce our group's recent contributions to AIGC, including BiomedGPT and TrustGPT/TrustLLM. Finally, the presentation will explore ongoing challenges and future directions in AIGC.
Dr. Lichao Sun is an assistant professor in the Department of Computer Science and Engineering at Lehigh University. He earned his Ph.D. in computer science from the University of Illinois, Chicago in 2020, under the guidance of Professor Philip S. Yu, and holds M.S. and B.S. degrees from the University of Nebraska, Lincoln.
His research interests lie in trustworthy AI and medical AI, with a focus on AI security and privacy, social networks, and natural language processing applications. He has authored over 80 research articles published in prestigious conferences and journals, including NeurIPS, ICLR, KDD, CCS, USENIX-Security, AAAI, IJCAI, ACL, EMNLP, NAACL, ICCV, CSUR, TKDE, TII, TNNLS, and TMC.