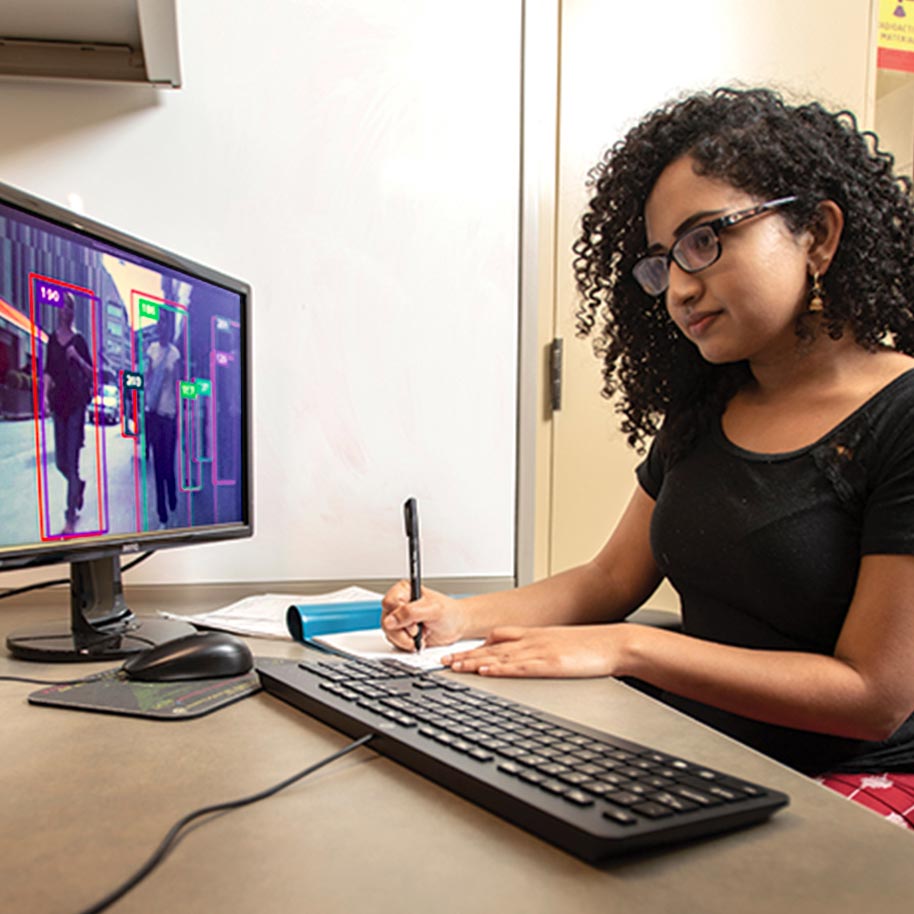 Students and faculty in Computer Science and Engineering work as partners to advance the field and serve humanity.
Please allow us to help you discern the opportunities for you at Notre Dame.
Graduate students are an essential part of the research enterprise in Computer Science and Engineering, and they are …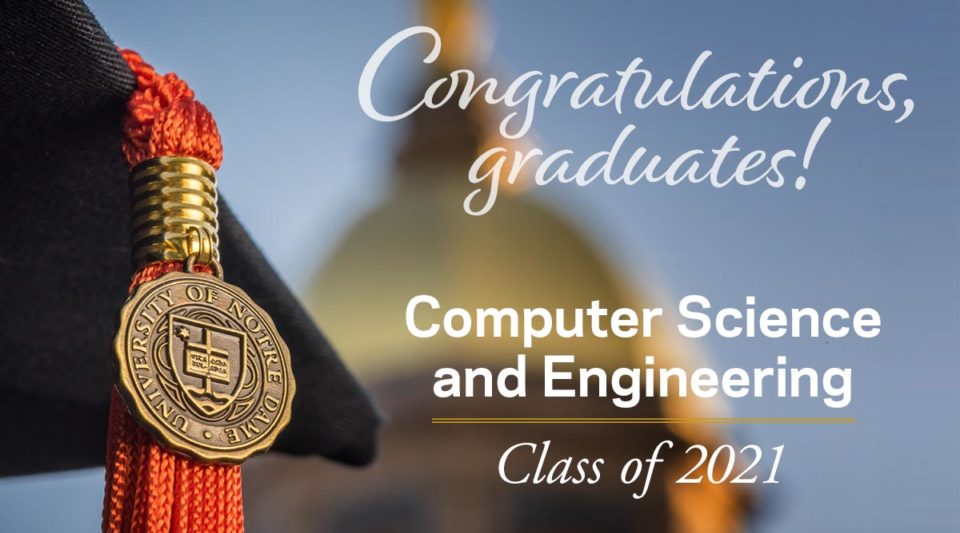 To the CSE Class of 2021— you did it! You have put in the hard work and the long hours, worked online and in person, …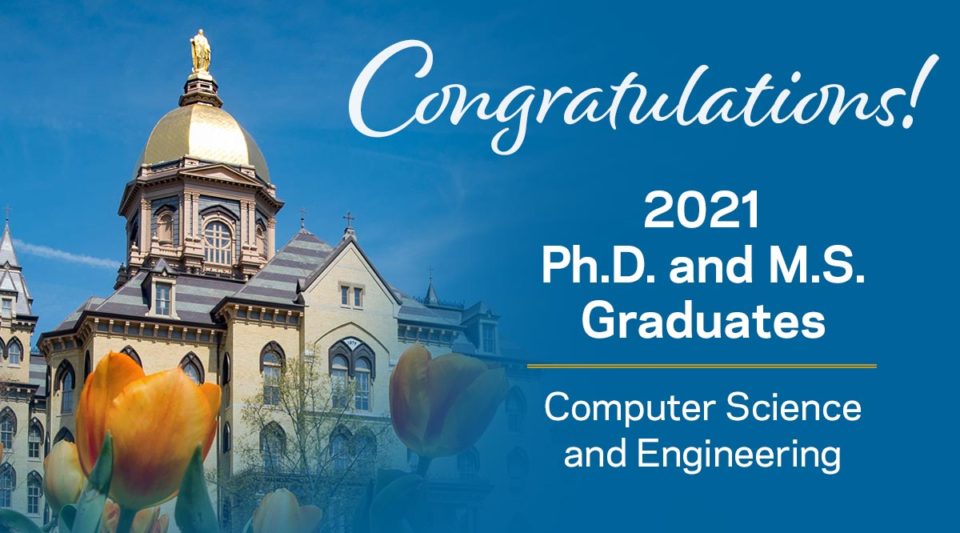 Countless hours in the lab. Numerous papers published. Projects completed and dissertation written and defended. Now, …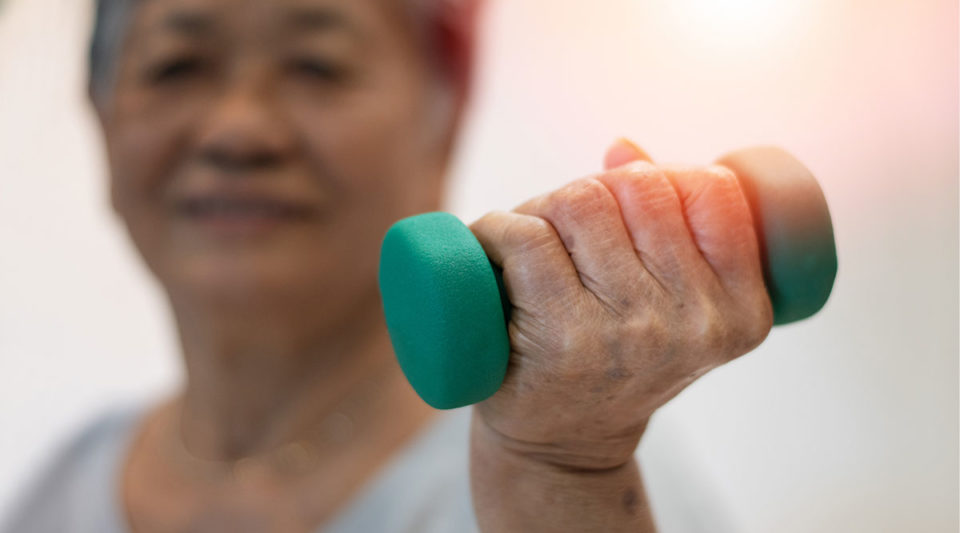 The COVID-19 pandemic has been difficult for everyone, but especially for people with Parkinson's disease. …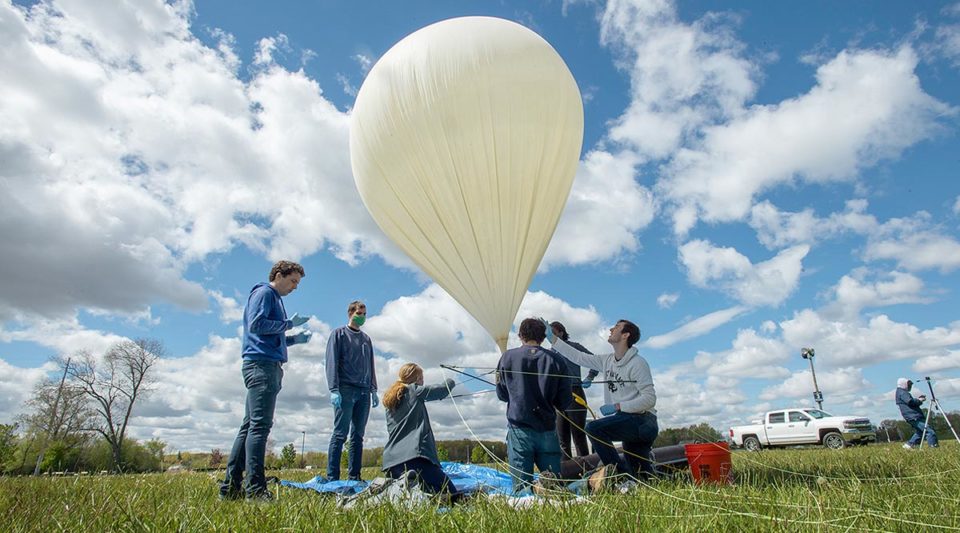 Notre Dame students and faculty gathered on May 11, 2021, for the first high-altitude balloon launch by IrishSat, a …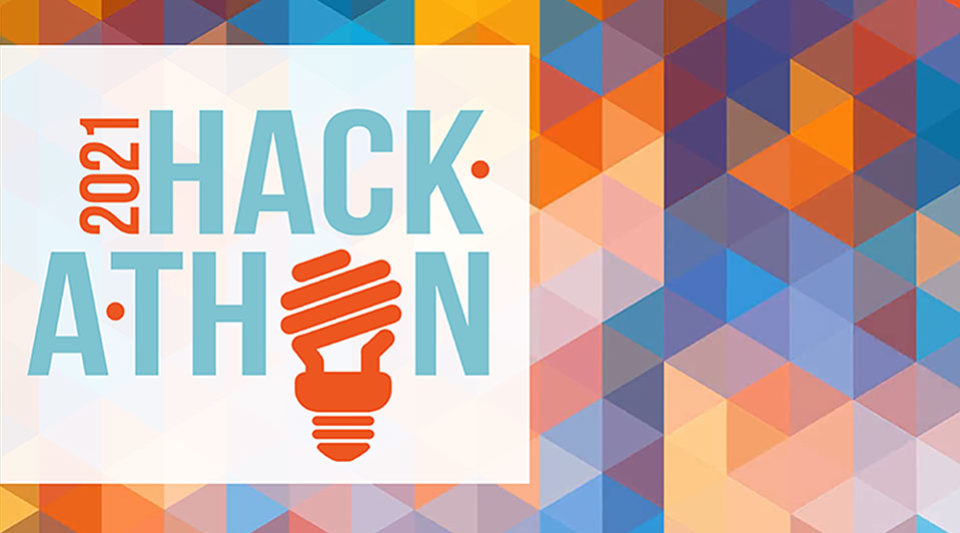 Tether and Bia, two teams consisting entirely of students from Computer Science and Engineering, took first and second …
Find your area of interest
Search our site to find the people and programs that are building a better world.
Explore Computer Science and Engineering at Notre Dame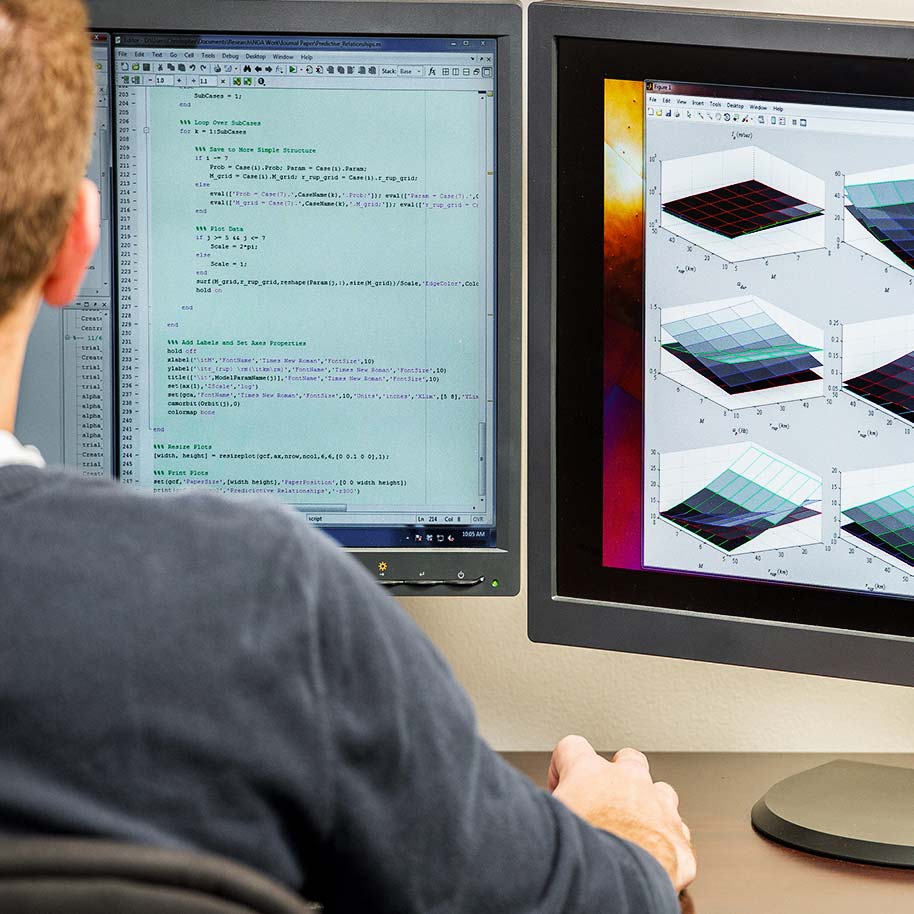 Where can I go with a Notre Dame degree in Computer Science and Engineering?
Our graduates take up careers in the computing industry, the finance industry, large engineering companies, consulting firms, medical infomatics companies, and government. Other enter doctoral programs at leading universities or pursue startup opportunities, contributing to the burgeoning innovation culture surrounding computer science and engineering.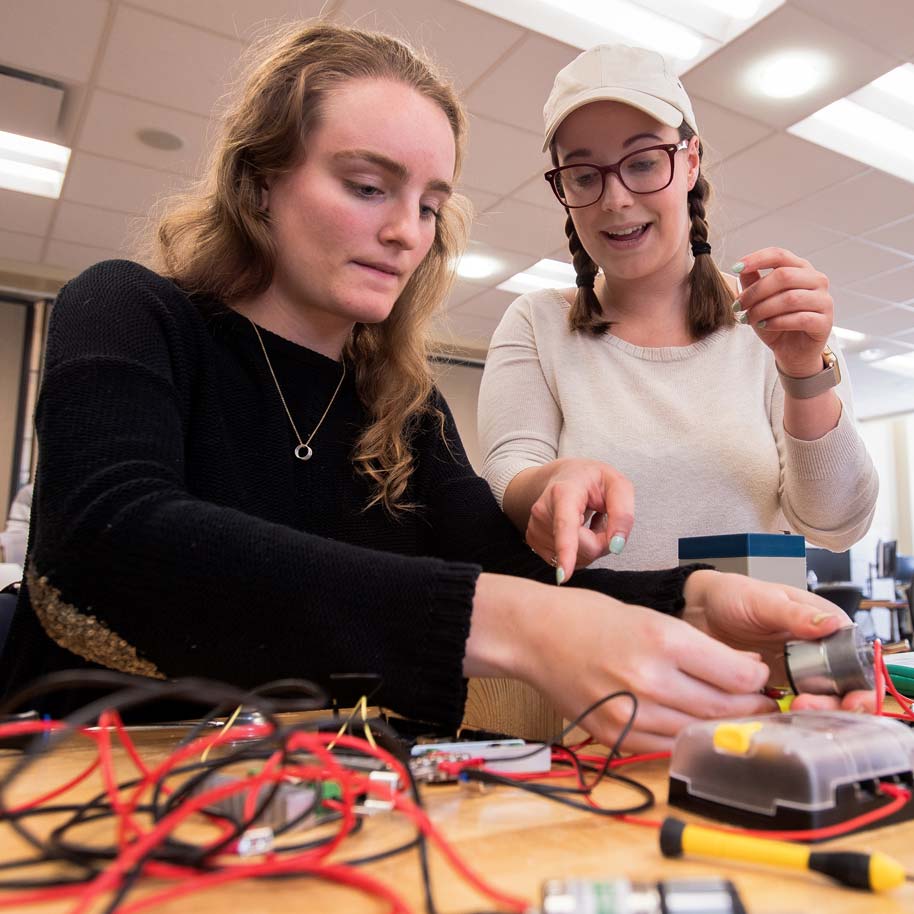 Computer Science and Engineering offers two undergraduate degree programs, one in Computer Science and one in Computer Engineering. Our programs are highly flexible, so you can pursue a passion or sample the field broadly and customize your degree.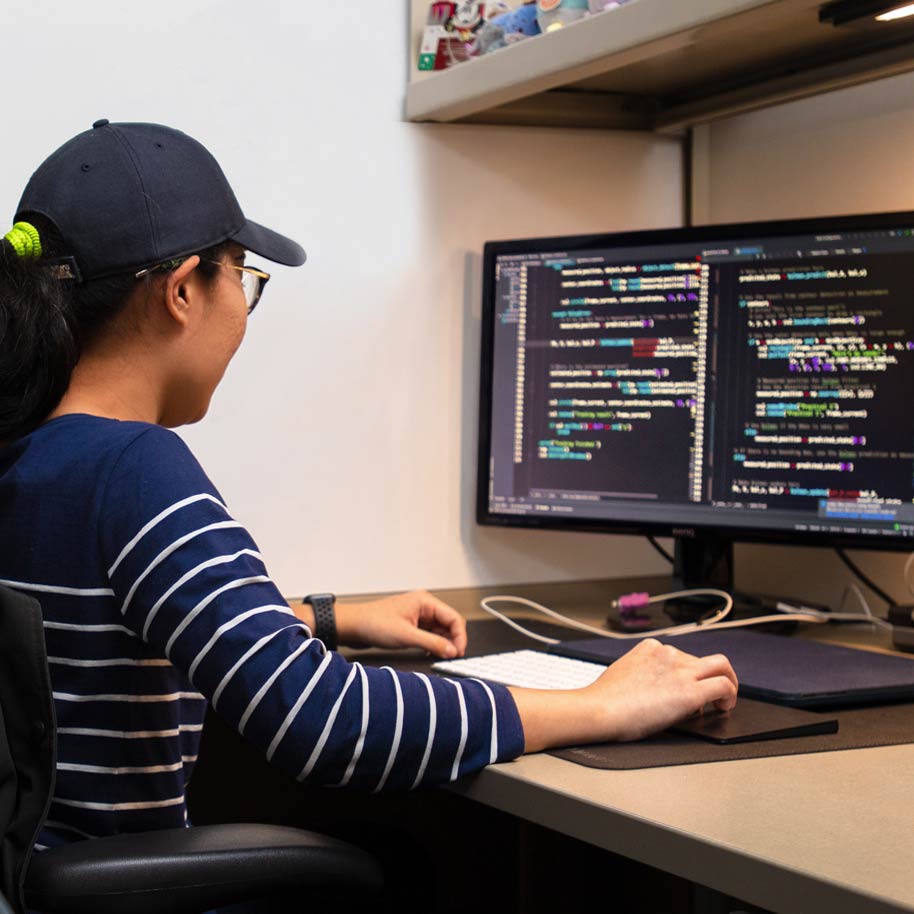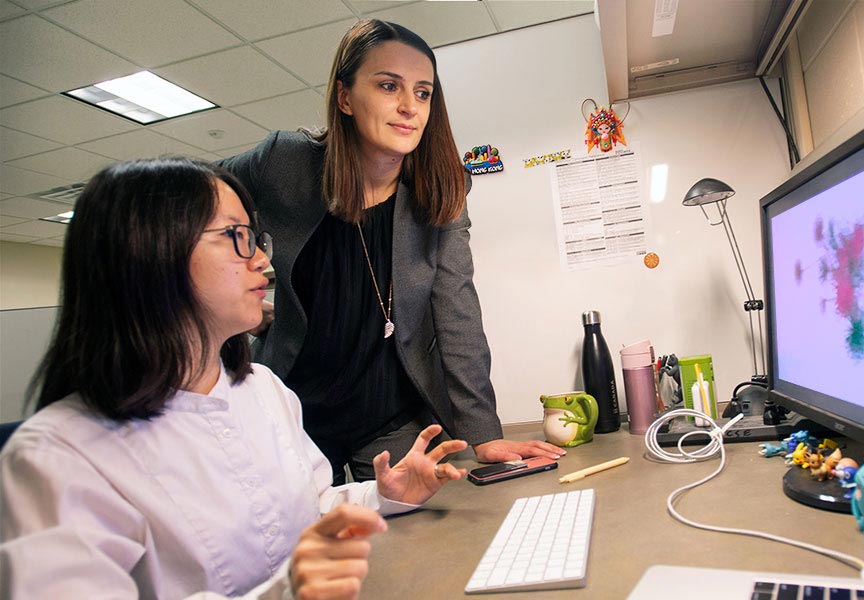 Our faculty share a commitment to excellence in education and pursuit of high-impact research and scholarship.
Spotlight on Research in Computer Science and Engineering
Fighting the Spread of Misinformation Online
In collaboration with DARPA, the research division of the U.S. Department of Defense, computer science and engineering Professor Tim Weninger is working to combat the spread of misinformation online.

"The scary thing about the age of social media is the speed and the scale of how information spreads. . . . This is a technology problem. Engineers helped create it, but we can also help solve it. And we must. Because the future of our democracy and our society depend on it."