Seminar
Putting Culture in Context, From the Humanities to Computer Science
Ted Underwood, University of Illinois
3:30 p.m., October 27, 2022 | 140 DeBartolo Hall
In the last several years, computational models of literature and art have taken an interesting turn. Instead of modeling texts and images in isolation, as abstract forms, researchers increasingly use contextual information about the people who created or consumed the artifacts to ground their models of culture in human interaction. While we might associate this turn with a sociological approach to art, the new emphasis on social context and audience response can be found to a surprising extent across disciplines from literary study to computer science. Modeling viewers' responses to images has even played an important role in the creation of commercial AI products like Stable Diffusion.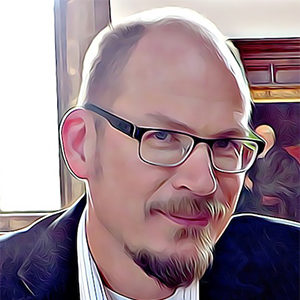 After considering examples of this trend, I'll ask whether humanists, social scientists, and computational scientists are converging on shared questions, or still fundamentally divided by differences of approach.
Ted Underwood is Professor of Information Sciences and English at the University of Illinois, Urbana-Champaign. He has written three books on literary history and published in venues that include the International Conference on Computational Linguistics, PMLA, and Sociological Science.