seminar
Towards Resilient IoT Systems
Zhaowei Tan, University of California, Los Angeles (UCLA)
3:30 p.m., March 23, 2023 | 138 DeBartolo Hall
Internet of Things (IoT) systems play a critical role in bridging the cyber and physical worlds and supporting mission-critical applications, such as healthcare, smart cities, and manufacturing. Despite being operational, these systems are vulnerable to security threats and unexpected failures. Achieving resilience against attacks and failures with limited power and processing is a significant challenge for IoT systems.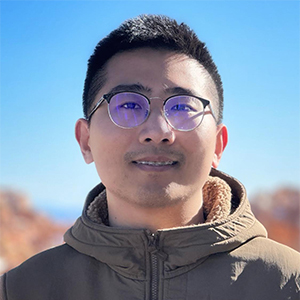 In this talk, I will introduce a new class of low-overhead solutions tailored for IoT systems. Specifically, I will begin by presenting two solutions that work in concert to secure the 5G IoT data plane. Both proactive and reactive techniques take a paradigm shift from the packet-centric scheme, offering lightweight alternatives with overhead that is 1-2 orders of magnitude lower. Furthermore, I will discuss a novel mechanism that makes LoRa, another emerging IoT technology, resilient against failures. I will detail our efforts made in building software-defined platforms and tools to validate these solutions. Finally, I will highlight research opportunities for next-generation, federated IoT systems.
Zhaowei Tan received his Ph.D. in computer science from the University of California, Los Angeles (UCLA), where he worked under the guidance of Dr. Songwu Lu. Currently, he is a postdoctoral scholar at UCLA. Zhaowei is broadly interested in systems, networking, and security, with a recent focus on building resilient systems for emerging IoT applications. In his free time, Zhaowei enjoys exploring nature and watching sports.