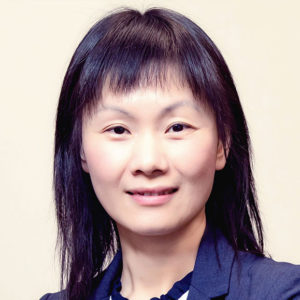 Collegiate Associate Professor of Computer Science and Engineering
Contact
Email
Phone
574-631-9131
Office
323B Cushing Hall of Engineering
Areas of Interest
Prof. Yanfang (Fanny) Ye's main research interests are in the areas of cybersecurity, data mining, machine learning, and health intelligence.
She has unique experience in both industry and academia. Her proposed techniques to advance capabilities of artificial intelligence (AI) have significantly reduced the time needed to detect new malicious software – from weeks to seconds – which have been incorporated into popular commercial security products that protect millions of users worldwide.
She has expanded her research to health intelligence, focusing on combating the opioid epidemic and infectious disease outbreaks such as the COVID-19 pandemic.
Websites
Education
Ph.D., Computer Science, Xiamen University, 2010
News