Tether and Bia, two teams consisting entirely of students from Computer Science and Engineering, took first and second place honors in the 2021 Hesburgh Libraries Hackathon. The virtual competition ran from April 16 through 30, culminating in an honors ceremony on Saturday, May 1.
The 2021 Hackathon theme was Building Connections. Teams were charged with developing projects that leverage technology to discover, visualize, or create connections among people, ideas, and data. Each team was evaluated on innovation, impact, usability, technical merit, and presentation.
The team that developed Tether — juniors Parker Chun, Jacob Mozdzen, and Joshua Tabar — was awarded 1st place. Tether is a personal relationship management app that helps improve the quality of personal connections by sending reminders to reach out to old and new contacts, keeping a log of important interactions, and generating topics of discussion for the next interaction.
The idea for Tether grew out of a team brainstorming session that used a design-thinking framework, said Chun. "We felt there were a bunch of apps that help you meet new people but not that many that help you keep in contact with the people you already know."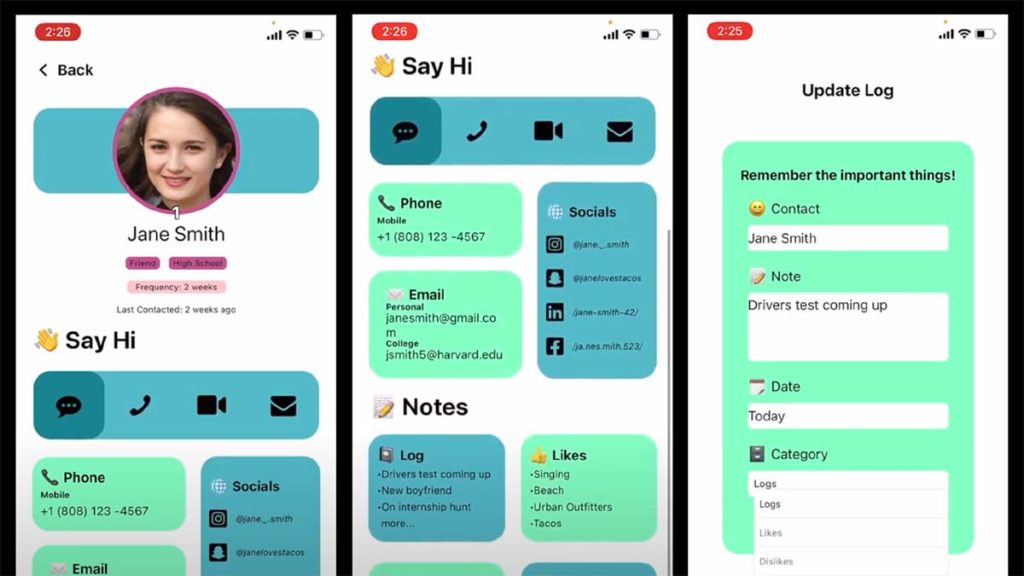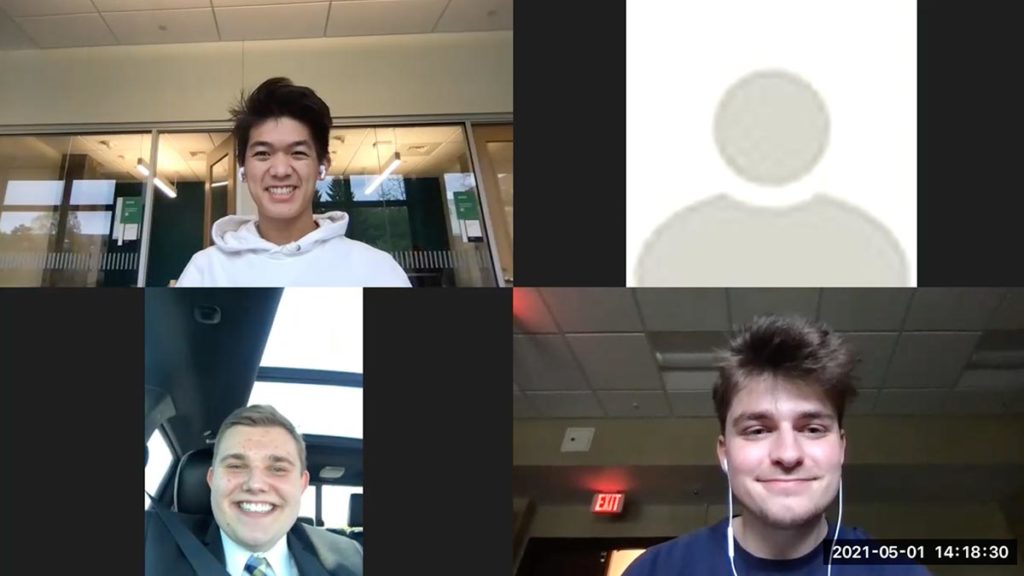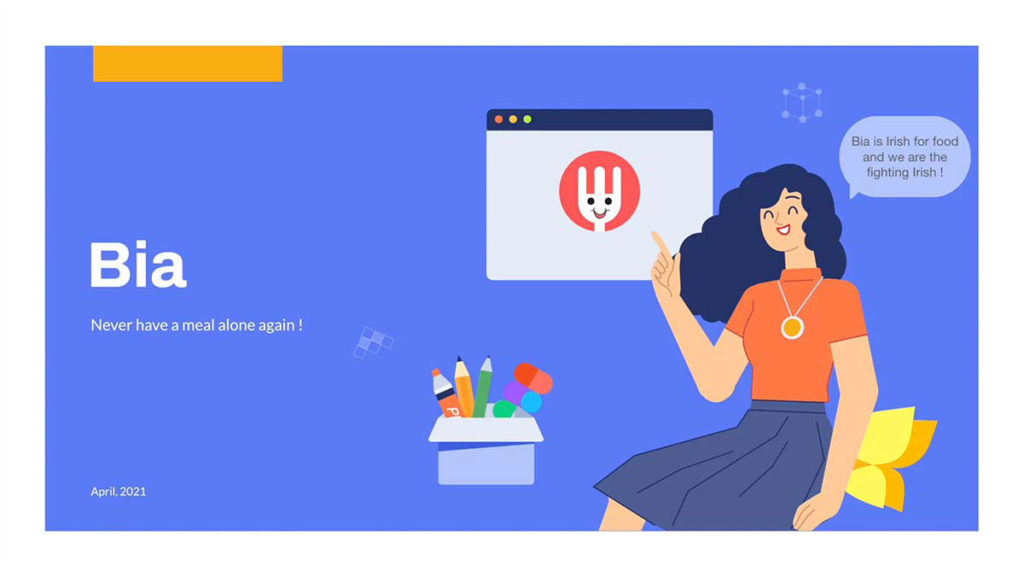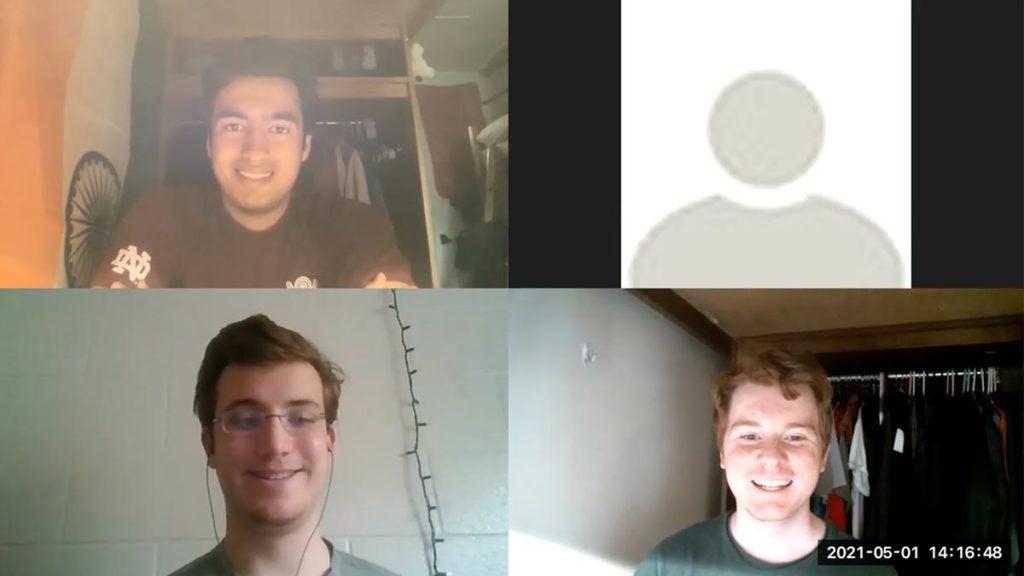 The team that developed Bia —sophomores Vaibhav Arora, Carter Goldman, Bryan Ingwersen, and Colton Kammes — took 2nd place. Bia (the Irish word for food) is an app that connects Notre Dame students who want to grab a meal together in the dining halls. The app's goal is to alleviate loneliness and build connections among students getting together in a structured and comfortable environment.
"We wanted to bring the Notre Dame community back together after the pandemic while keeping in mind restrictions on social gatherings," said Arora. "Bia helps build friendships across campus, rather than focusing on roommates or friends in the same dorm."
Third place in the Hackathon went to Campfire, an app that builds community and eliminates food waste through a system of food cameras that allow people to share leftovers. Team members were Gus Hauge (Computer Science in the College of Arts and Letters), Rachel Johnson (Physics in the College of Science), and Jonathan Pal (Physics and Mathematics in the College of Science).
Tim Weninger, associate professor of Computer Science and Engineering, said the Hackathon is a great experience as it removes the restrictions and pressures of a graded assignment and encourages students to express themselves creatively and technically.
"The creativity and ingenuity seen in this year's Hackathon shows that Notre Dame students are talented, creative, and committed to solving real-world problems faced by real people," Weninger said.
— Nina Welding, College of Engineering